Thanks to everyone for joining us at the February Pittsburgh Section Meeting at The Springfield Grille in Mars, PA. We would like to remind everyone to RSVP for our joint March AWS/ASNT meeting on Thursday, March 19th for a tour of Foerster Instruments located at 140 Industry Drive, Pittsburgh, PA 15275 in RIDC Park West in Findlay Township with a special presentation to follow on "Future of Transverse Defect Detection with Eddy Current" by Hari Muthuswami. Dinner will follow the tour and presentation at TGI Fridays located at 200 Park Manor Drive, Pittsburgh, PA 15205 in Robinson Township.  
The tour/presentation will begin at 5:30PM at Foerster Instruments, with dinner to follow at TGI Fridays. The cost of the meeting is $30.00. If you will be attending the meeting, please RSVP with Alan Andrews, at 724-752-3535 or by e-mail aandrews@elwd.com.
January 2022 ASNT Section Meeting
Our January 2022 meeting will start at 5:30pm on Thursday, January 20th, with dinner and presentation to follow. Gary Mathias, ASNT Regional Director, will be our speaker.
If you will be attending the meeting, please RSVP with Alan Andrews, ASNT Pittsburgh Social Chairman, via email at aandrews@elwd.com.
Please view our event page here.
June 2020 News
Read ASNT President 
Michael V. McGloin's letter
in the June issue of Materials Evaluation and learn about upcoming changes to the ASNT bylaws.
Committee Positions Available for 2020-21
Hello all,
ASNT Pittsburgh is seeking volunteers to fill committee positions for the 2020-2021 year. Please help promote the NDT industry by getting involved in our local section. We look forward to working with you. If you are interested in volunteering for a committee position, please reach out to me at aking@kta.com.
Hope to hear from you!
Thanks,
Amy King
REQUEST for CONTENT FROM OUR MEMBERS – PITT ASNT PHOTOS or ARTICLES OF INTEREST!
It is our hope that we can continue to receive content for our new website. If you have
photos
from any
past or upcoming events
, or perhaps
information to share about a recent test or Company event
relating to NDT, please share it with us. You can send them to
vmckwills@gmail.com
. Please be sure to include credit to the photographer – make them aware their photos will be shared on the website.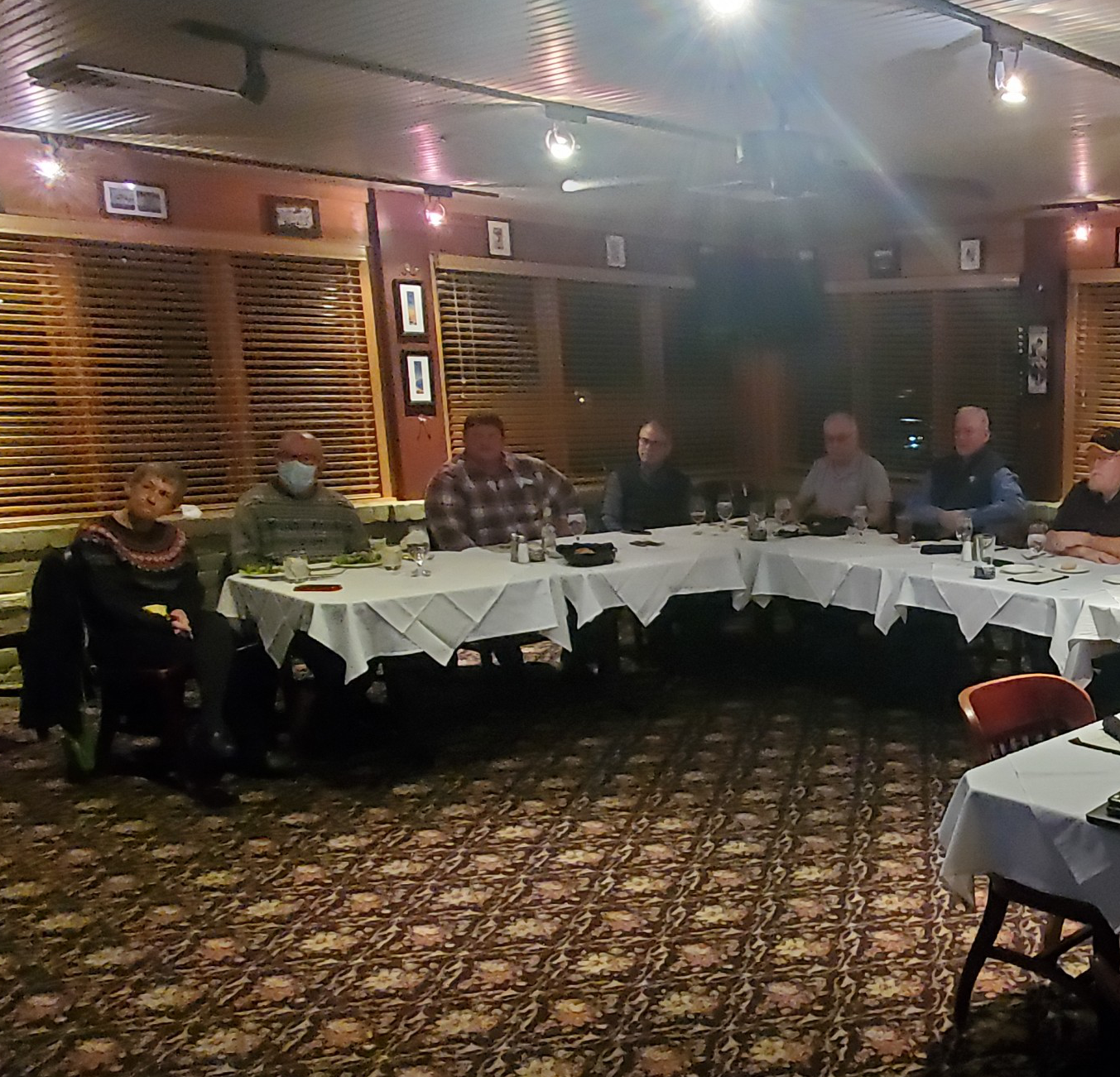 In January, ASNT Pittsburgh had a hybrid meeting. Members gathered at the Springfield Grille to enjoy dinner and a presentation from Curtis Dickinson from Olympus in Houston, TX.  The focus of the presentation was Phased Array UT as it relates to the most recent AWS D1.1 Structural Welding Code.
We would like to thank Curtis for taking the time to share his knowledge and expertise with us!