April 2022
April 21st
Our regularly scheduled ASNT meeting was held in conjunction with the AWS Society at the Steamfitters Local 449 on Thursday, April 21, 2022. Attendance was great for Marty Wenzig, our guest speaker. The focus of Marty's presentation was Assessing for Mottled-like RT indications in Austenitic Stainless Steel Welds.
January 2022
January 20th
On January 20th, ASNT Pittsburgh had its first meeting of the New Year at the Sports Grille in Cranberry. Members enjoyed dinner and a presentation from Gary Mathias, ASNT Regional Director.
January 2021
January 21st
On January 21st, ASNT Pittsburgh had a hybrid meeting. Members gathered at the Springfield Grille to enjoy dinner and a presentation from Curtis Dickinson from Olympus in Houston, TX. The focus of the presentation was Phased Array UT as it relates to the most recent AWS D1.1 Structural Welding Code.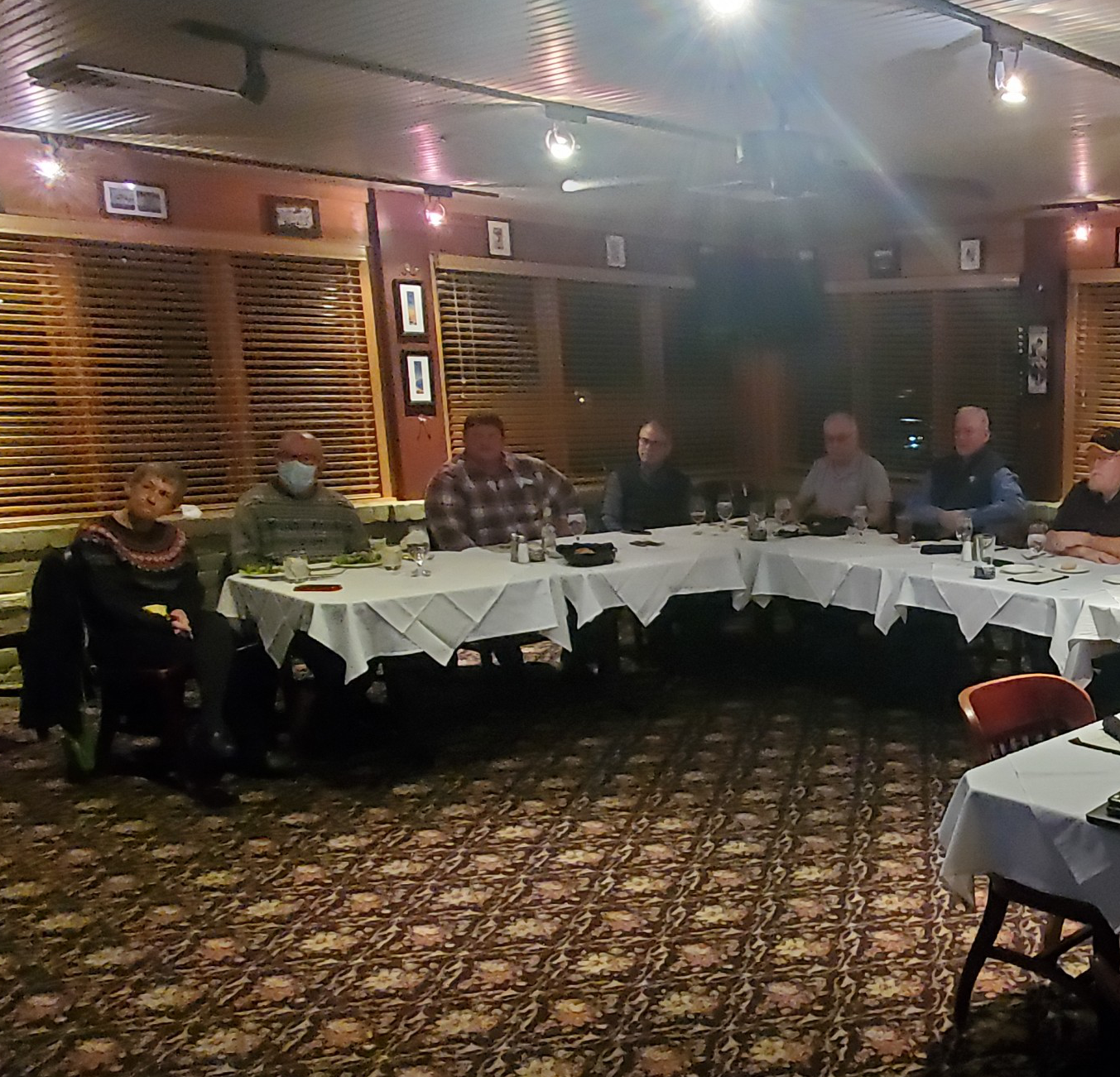 November 2020
November 19th
ASNT Pittsburgh hosted its members at the Springfield Grille in Cranberry Township on November 19, 2020. Our guest presenter was Tony Sansavera of Test Equipment Distributors. Tony gave a presentation on LED/UV Technology.
October 2020
October 15th
On October 15, 2020 at Spring and Main, ASNT Pittsburgh had it October Section meeting. Craig Schoeneweis, RVI Sales Manager at Waygate Technologies, presented on the Technologies Video Borescope.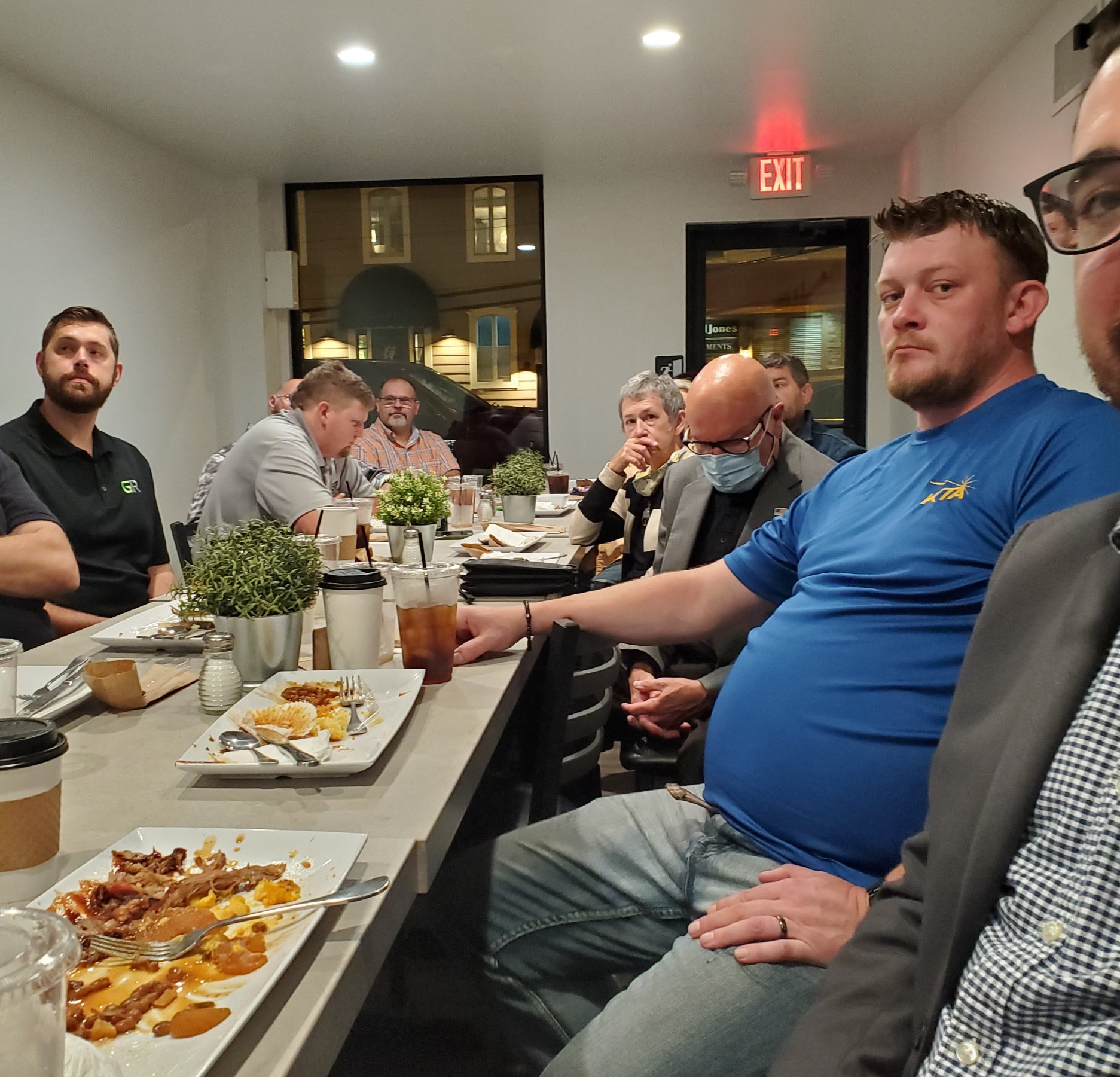 September 2020
September 16th
On September 16th 2020, ASNT Pittsburgh was awarded the "President's Award – Silver Seal of Excellence". ASNT Pittsburgh is proud of our members' efforts to achieve this award.
See Jim Kretzler, President, ASNT Pittsburgh Section, and Lee Parks, VP, ASNT Pittsburgh Section, receiving the award below.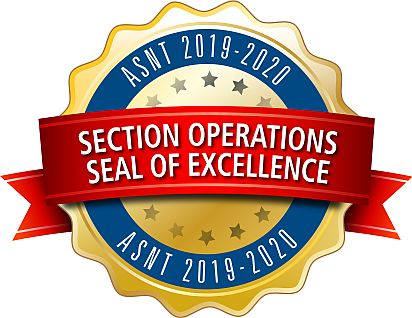 June 2020
June 16th
Read ASNT President Michael V. McGloin's letter in the June issue of Materials Evaluation and learn about upcoming changes to the ASNT bylaws.
February 2020
February 20th
ASNT Pittsburgh hosted its members at the Springfield Grille in Cranberry Township on February 20, 2020. The guest presenter was Mike Kowatch of QTI. Mike presented MAG-Renew, an innovative new product in the NDT Market that will revolutionize the industry.
If you were not able to attend and would like more information about MAG-Renew, please click here.
Thanks Mike, for taking time to present this new product to the ASNT Pittsburgh Section!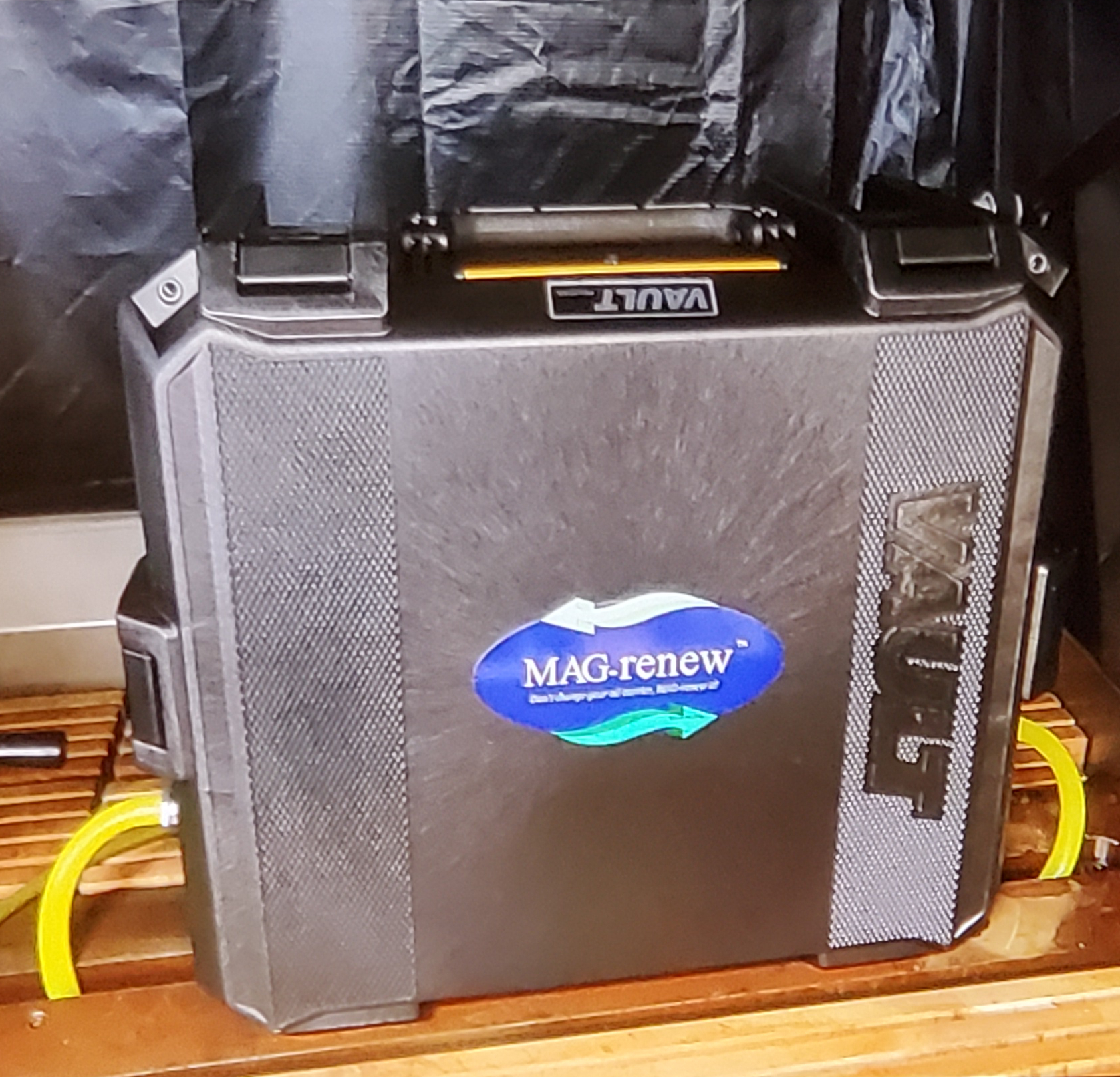 January 2020
January 16th
Gerard Frusci of Baker Hughes presented the fundamentals of the X-Ray generator at our January monthly meeting.
November 18th – 21st
James Kretzler, ASNT Pittsburgh Section Chairman, receives the Bronze Award at the ASNT National Conference.
August 2019
In Memoriam – George B. Maksin, Jr.
November 22, 1942 – August 3, 2019
In August of 2019, ASNT Pittsburgh lost a long time member and influencer within the NDT community. George Maksin was a Past Chairman, a long time Committe member and well known advocate for ASNT for many years. He had a hand in keeping ASNT Pittsburgh alive and in years when membership was on the decline, George supported, campaigned and promoted throughout the Pittsburgh community. Most in the NDT world knew him as the owner of George Consulting Services.
Below is his obituary and we have also attached the link to the funeral home where you can leave your condolences to his family. George will be missed by all.
Obituary:
George B. Maksin, Jr., 76, of Monaca, Pa., passed away Saturday, August 3, 2019, surrounded by his loving family and friends. Born November 22, 1942, in McKeesport, he was the eldest son of the late George B. Sr. and Betty (Kota) Maksin of Albion, Pa. He was owner of George Consulting Services. He is survived by his devoted wife of 56 years, Mary Jo (Lenze) Maksin; his three daughters, Deneen (Dean) gamble, Renee (Marty) Hernendez, Dana (Chris) Dugan; his sister, Barbara (Jim) Trocki; brother, Larry Maksin; six grandchildren; three great-grandchildren; and numerous nieces, nephews and relatives. In addition to his parents, he was preceded in death by his brother, Robert Maksin; and his beloved grandson, Nicholas.
George was laid to rest on Friday, August 9th, in St. John the Baptist Catholic Church Cemetery, Monaca. Condolences can be sent to www.tatalovichfuneralhome.com.